Hey Everyone!
This week, we are showing off the new Fry Station for Papa's Donuteria To Go!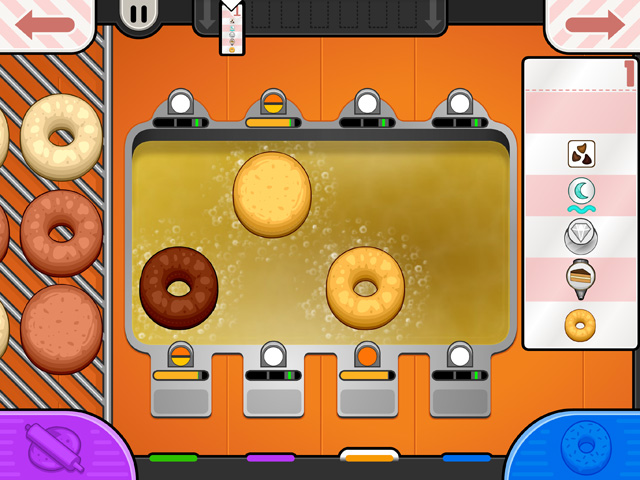 Once you have your donut shapes cut out, you will head over to the Fry Station to cook them up in its large vat of oil. They float on the surface of the oil as the bottom of the donut cooks. You'll want to flip them halfway through the cooking cycle so that each side is perfectly fried. Once they are done, drag them out of the fryer and send them off to the Build Station.
With these two pictures, you can see how the interface changes between a tablet(above) and a wide screen phone (below).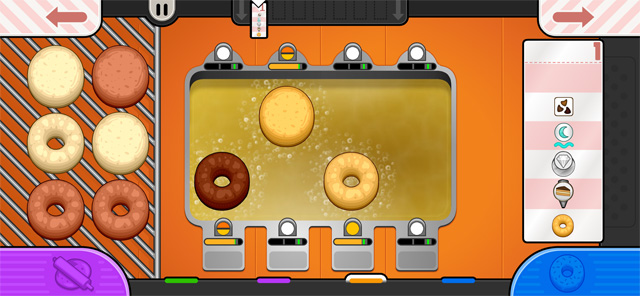 Stay tuned for more sneak peeks of Papa's Donuteria To Go!
Comments
Powered by Facebook Comments