Hey Everyone!
This week, we are showing off the new Build Station for Papa's Donuteria To Go!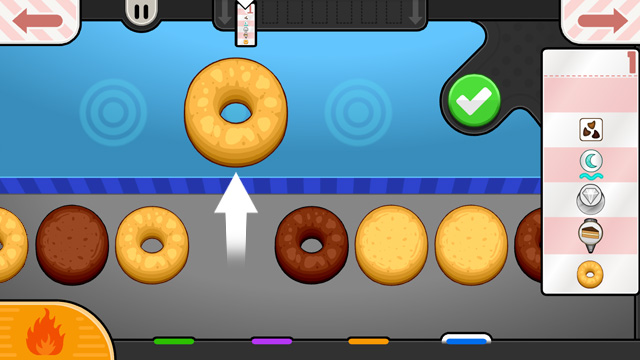 The first thing you will do is choose your donuts by dragging them up to the blue targets. Choose one, two, or three donuts then click the green check button to continue.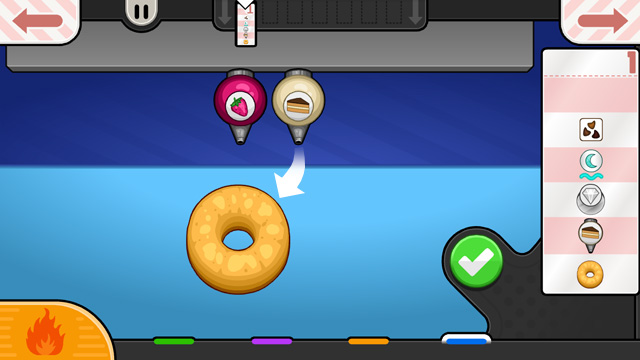 The Fillings will then drop down and you can fill your donut up with a variety of flavors. Simply drag the correct flavor nozzle to the donut you would like to be filled. Once you are all done, click the green check button to continue.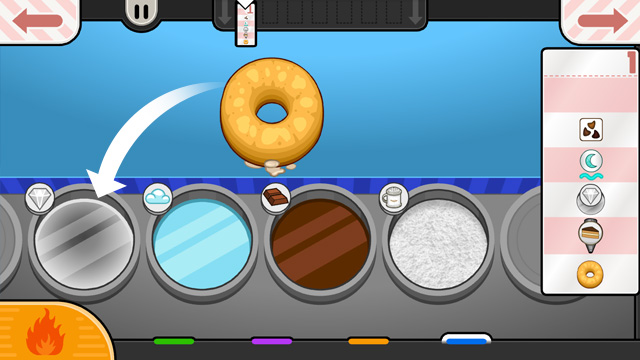 After that, the icing and powder bins will slide up. Simply drag your donut over a bin to dunk it. Unlike the original Donuteria, dunked donuts will come out perfect each time.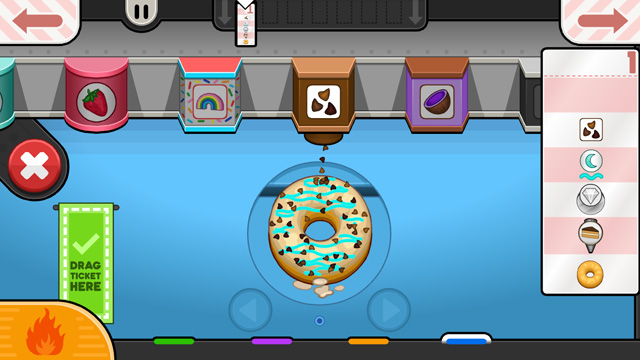 Once all of your donuts have been dunked, the topping choices will drop down. To select a topping, drag the bin over the center donut. Then, grab onto your donut to start pouring out the topping, move your donut left and right to cover it evenly.
After that, your order is complete! Just drag the ticket to the green ticket holder to send it off to your patiently waiting customer.
Stay tuned for more sneak peeks of Papa's Donuteria To Go!
Comments
Powered by Facebook Comments