Hey Everyone!
This week we are showing off the Grill Station in Papa's Cheeseria To Go!
After you have crafted the perfect sandwich, you'll head over to the Grill Station. After placing the sandwich on the grill, you will have to wait until the first side is properly toasted before flipping the sandwich.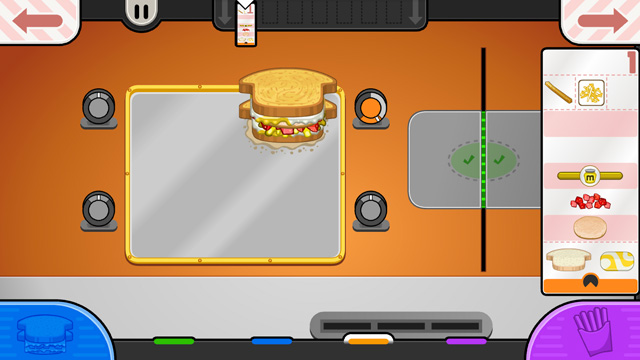 Once it is cooked to the customer's liking, you will simply drag it to the sandwich slicer. Carefully line up your sandwich with the center line so that it is cut evenly. After that, it will be sent over to the Fry Station.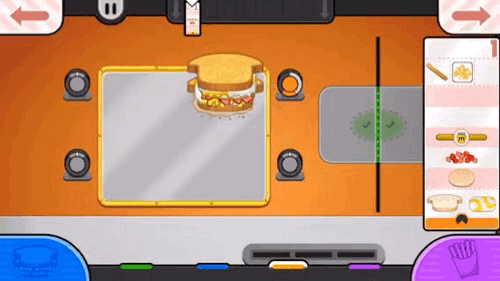 Stay tuned for more sneak peeks of Papa's Cheeseria To Go!
Comments
Powered by Facebook Comments