Hey Everyone!
We left off at last week's sneak peek with rolling up the sushi. Once that has happened, you will move on to the second phase of the Build Station.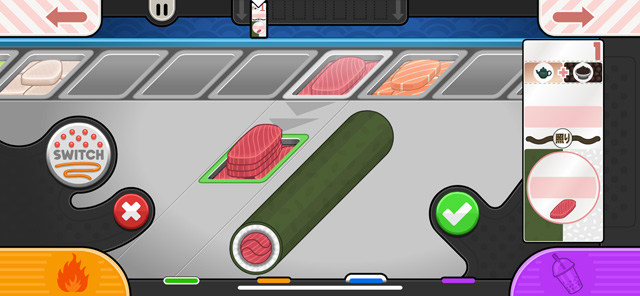 Here you will first be presented with the available ingredients that you can place on top of your sushi roll. The process is exactly the same as placing ingredients inside the sushi. If you are looking for shakers and sauces, simply click the big "Switch" button on the left hand side.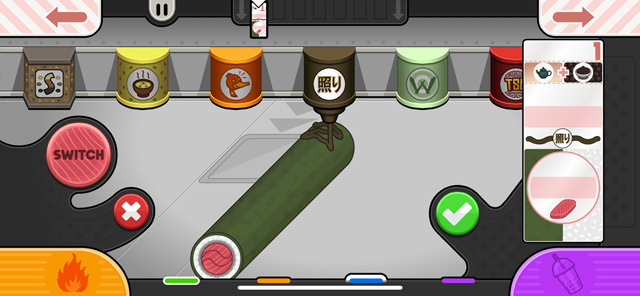 Once you have done that, all the available sauces and shakers will lower into place. You can scroll them left and right to find the correct item. Once you have the selected ingredient highlighted and over the sushi, you can hold down on the roll to activate the pouring process. The sushi roll will slowly move back while the sauce/shaker pours. You will need to move the roll left and right during this time in order to properly cover the sushi.
Once you are done, you will hit the green "check mark" button to begin the final step of the Build Station.
Stay tuned for more sneak peeks of Papa's Sushiria To Go!
Comments
Powered by Facebook Comments