Welcome one and all to the OnionFest Crown Classic!
This month-long tournament will culminate in the crowning of an OnionFest King and Queen. Each round will see two worthy customers from both the men and women's brackets battle for their rightful place in the royal court of OnionFest.
The final champions will have their legacy immortalized in a set of Limited Edition Statuettes!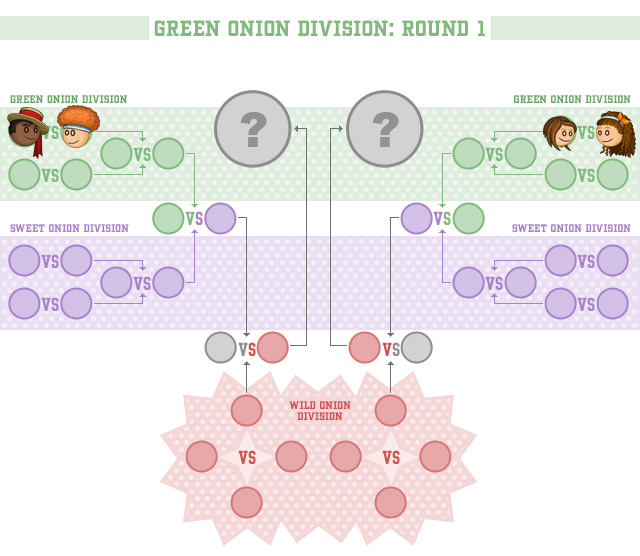 OnionFest Crown Classic
Green Onion Division Round 1: Deano vs Connor and Mandi vs Sienna.
You decide who moves on to the Division Finals and closer to becoming OnionFest King and Queen!
Deano (2,284 votes)
Connor (1,482 votes)

Loading ...

Mandi (1,763 votes)
Sienna (2,018 votes)

Loading ...
Comments
Powered by Facebook Comments