Hey Everyone!!!!
We are onto the fourth and final station in Papa's Mocharia To Go! The Top Station is where you will add the final touches to the Papaccino and craft your customer's cannoli.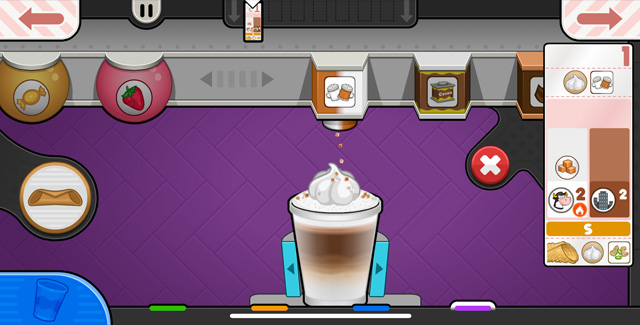 When you first get to the Top Station, you will have a carousel of creams, shakers, and syrups to finish off the Papaccino. When you are ready, you can click on the cannoli button to bring up the cannoli bins.
Here you will first choose a cannoli shell by lining it up to the platform and clicking the blue drop button.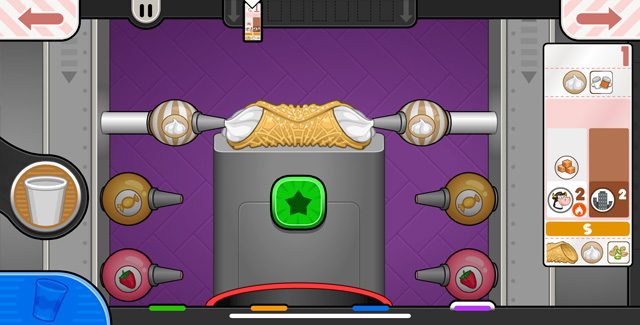 Then you will choose a cream to fill the shell with. Simply scroll through the dual vertical carousels and click the green star button.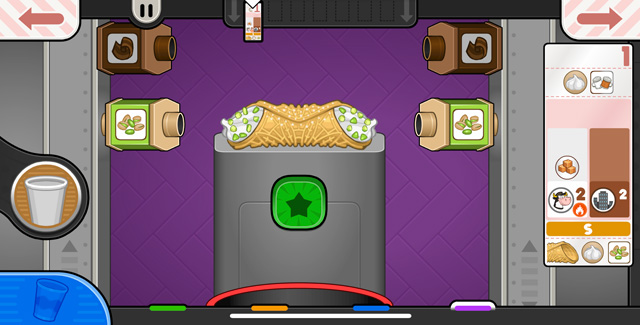 Once you are done filling the cannoli shell, you will be able to add a shaker ingredient in a similar way.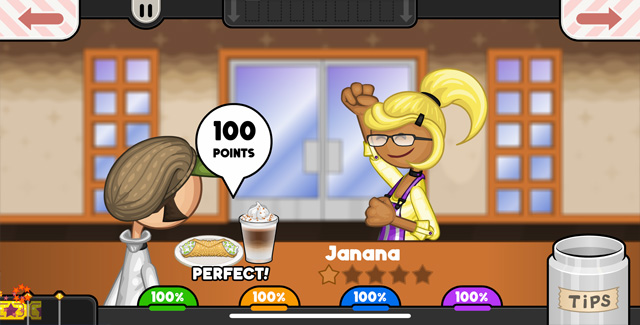 Once you are done with the cannoli and drink, you'll be ready to send the order to your patiently waiting customer. Perfect!
Stay tuned for more sneak peeks of Papa's Mocharia To Go!
Comments
Powered by Facebook Comments