Hey Everyone!
Do you know what goes perfect with a warm, crispy chicken sandwich from Papa's Cluckeria?
A Papa's signature swirled Slush of course! Blending two unique flavors into one delicious drink makes a swirled Slush a perfect addition to your next meal!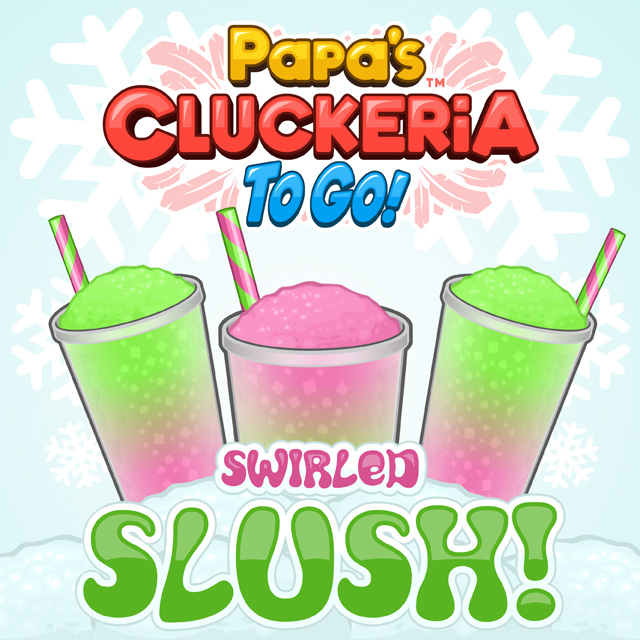 Stay tuned for more sneak peeks of Papa's Cluckeria To Go!
Comments
Powered by Facebook Comments