Hey Everyone!
We are back with another sneak peek of Papa's Cluckeria To Go! This time we will be heading to the Build Station!
When you first get to the Build Station, you will need to pick out the correct bun for the order. Just line up the right one and click the plate/barrel to drop the heel of the bun.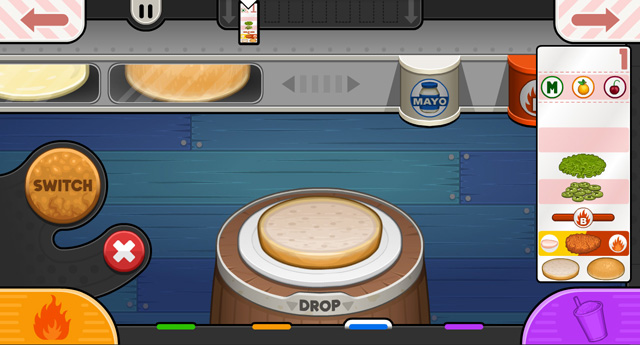 Once the heel has landed on the plate, the rest of the toppings will slide down so you can begin building the chicken sandwich.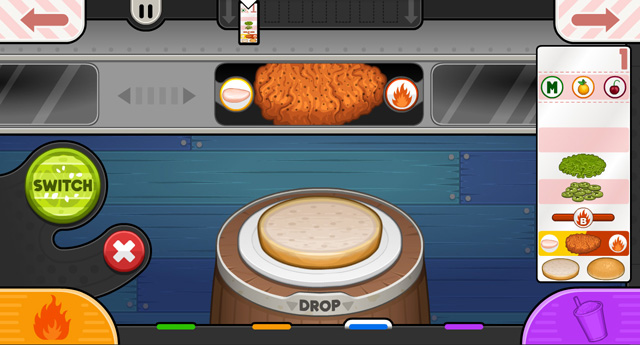 The Build Station's bins are divided into two categories: Toppings and Chicken. You can toggle between these two groups by clicking the Switch button on the left hand side.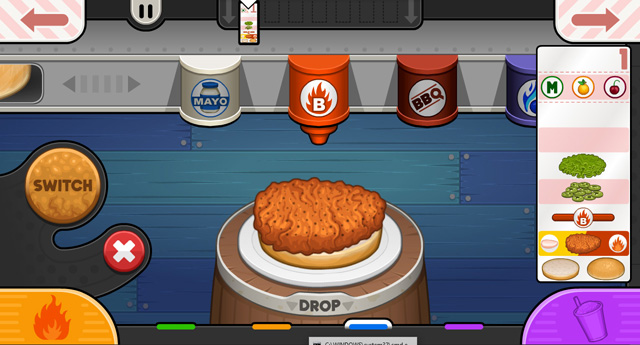 Adding toppings is easy, just line the ingredients up with the center of the plate and click the sandwich area to drop them on top. The chicken sandwich will be complete when you drop the top bun onto the sandwich. It will then move onto the final area, the Slush Station.
Stay tuned for more sneak peeks of Papa's Cluckeria To Go!
Comments
Powered by Facebook Comments