Hey Everyone!
For years, fans have been asking us to include some sort of "free play mode" within our games. Over and over, we read numerous suggestions for a place where you could casually play around with ingredients and make orders without the pressure of a normal "work day".
For Papa's Cluckeria To Go, we worked long and hard to find a way to meaningfully incorporate those great suggestions into this game, and we hope that you'll enjoy what we came up with. May we introduce to you… the brand-new… Papa's Cluckeria Food Truck!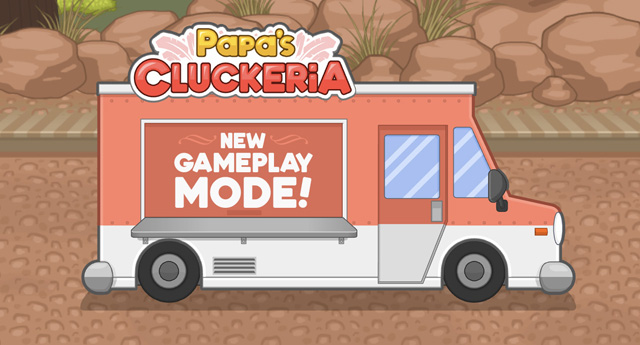 Stay tuned for more sneak peeks of Papa's Cluckeria To Go!
Comments
Powered by Facebook Comments