Pheus and Mor
This is a story about two best frends, a boy Pheus and his dog Mor. Help them to solve puzzles and find out what happened! Play Now!
Ninja Cannon
Ninja Cannon is a physics puzzle game featuring a variety of ninjas and some enemies to attack, with over 32 levels theres plenty of levels to keep you going.
Play Now!
Into Space 2
Your goal is to reach Mars. Launch your rocket, gather cash, upgrade your ship, and blast off into space! Play Now!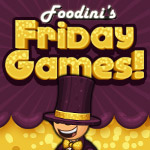 Comments
Powered by Facebook Comments