Scarlet Stranger
Join the Scarlet Stranger as he journeys through the ever changing Chameleon Castle. Will the princess ever be rescued? Play Now!
Takeover
Lead one of 3 nations in the battle for Rivadis in this real-time strategy game.
Play Now!
Apocalipseed
Upon crashing to earth you must eat, grow, and spawn and army of alien plant creatures. Grow and evolve your army of mutant plants to destroy all humankind. Play Now!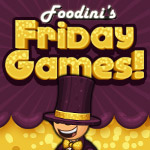 Comments
Powered by Facebook Comments