Hey Everyone!
Just 2 more days to go until the launch of Papa's Freezeria Deluxe! To tide you over, we're giving you an exclusive sneak peek at the new and improved Top Station!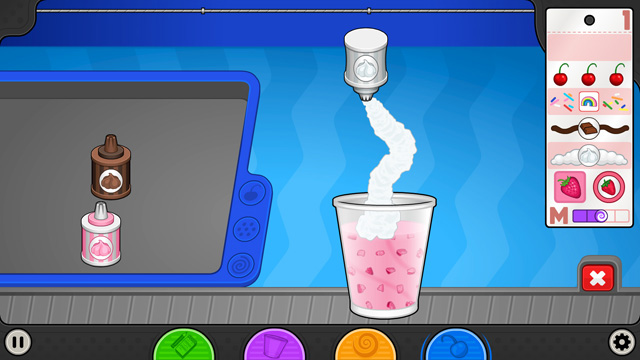 Upon arriving at the Top Station, you will be presented with all the available creams to begin this final step.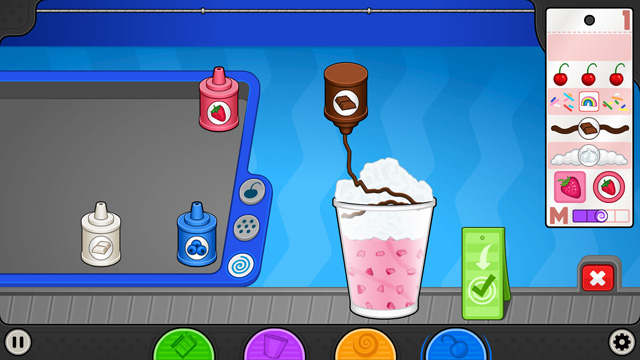 After the cream is finished pouring, the tray slides away to reveal the syrups.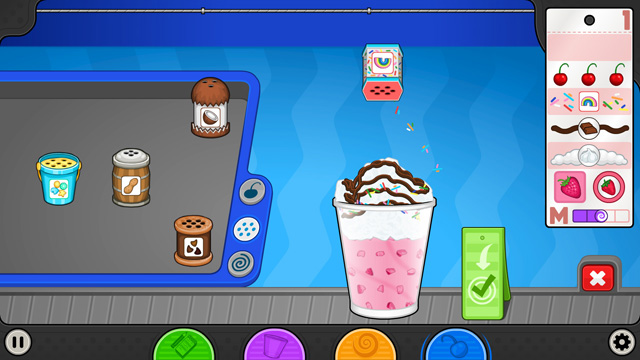 There are also two other trays you have access to: sprinkles and drops. You can switch to these at any point by clicking on the corresponding tray icons or by pressing the Space Bar to toggle between the three trays.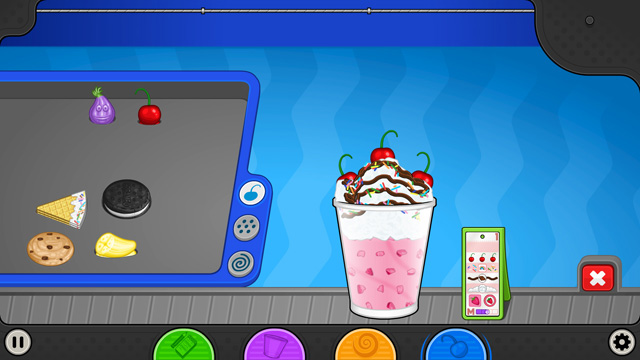 When you are finished topping the sundae, simply drag the ticket to the green holder to send it off to your patiently waiting customer.
So, like we mentioned earlier, you can use the space bar to switch between trays, but that's not the only cool shortcut in the game. Wanna jump between stations super fast? Just hit 1, 2, 3, or 4 on your keyboard!

You can head over to the game's page on Steam now to view more information, trailer, and screenshots before the release, and most importantly, add it to your Wishlist on Steam so you don't miss the launch! Adding it to your Wishlist doesn't cost anything, and when the game launches on Steam you'll receive an email letting you know about the release! Click below to view the Steam page, and click the green "Wishlist on Steam" button below to add it to your Wishlist:
Stay tuned for more Sneak Peeks of Papa's Freezeria Deluxe!
Comments
Powered by Facebook Comments