Hey Everyone!
Last week we announced our next big game… Papa's Paleteria To Go! This week we're diving deep into the sweet, icy world of paletas.
To our fab fans in Mexico, we know you're already paleta pros! And while this frosty fave is making waves in North America, there might be some folks around the globe still scratching their heads, thinking, "Paleta-what-now?"
Let's break it down: Imagine the lovechild of a popsicle (or ice lolly, ice block, ice drop) and an ice cream bar! Bursting with flavors, paletas are more than just frozen goodness. They're crafted with creamy milk bases, refreshing frozen juices, and even juicy chunks of fruits and yummy sweets. And the grand finale? A cascade of toppings from silky syrups to crunchy sprinkles.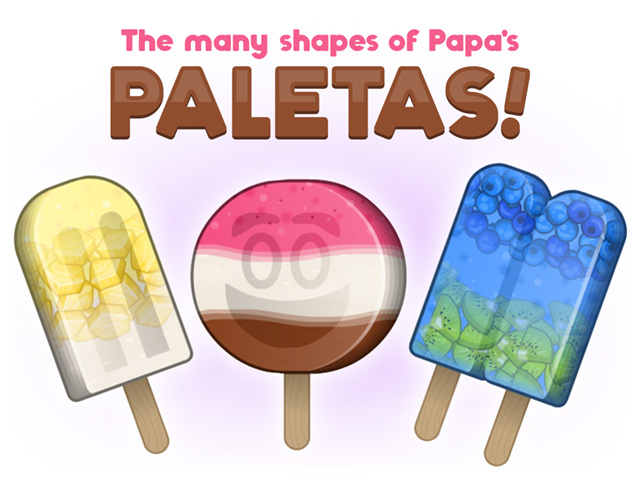 In Papa's Paleteria To Go, you're not just making any paletas – you're crafting Papa's legendary signature paletas! Your customers will get wildly creative when choosing from a variety of paleta shapes that can be filled with a trio of tantalizing ingredients for the ultimate frozen masterpiece!
Be sure to check back here for more Sneak Peeks of Papa's Paleteria To Go!
Comments
Powered by Facebook Comments