Hey Everyone!
Hope you guys are enjoying Papa Louie 2: When Burgers Attack! We wanted to take a minute and look back at how far we have come since Papa Louie: When Pizzas Attacked.
Back in 2006, we were deep in development of our first Papa Louie game. We had a total of 4 areas in that game, Multigrain Fields, Pasta Jungle Ruins, Marinara Rapids, and the Sausage Mines. But what many of you may not know is that there was suppose to be a 5th area. That area was going to be the original Fort Onion.
We managed to make part of a Fort Onion level, but then bad things started to happen. The additional graphics and code required to make those levels started to crash the old game engine we were using. We unfortunately had to scrap those levels and make the final boss fight within the Sausage Mines.
When we decided to make Papa Louie 2, we were pumped to finally be able to create a proper onion fort for Sarge and his minions. So we thought you might like to see what the original Fort Onion was going to look like in Papa Louie: When Pizzas Attack.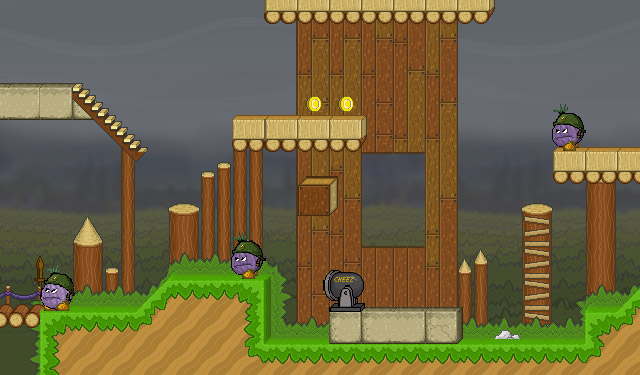 Notice the original Army Onions and Cheese Cannons. Now to show you how much we have improved over the last 7 years, here is the new and improved Fort Onion…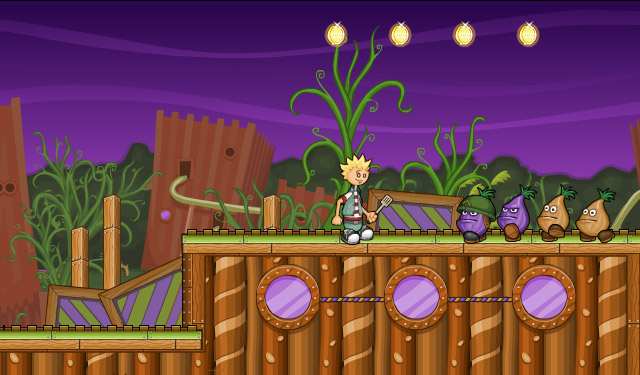 Comments
Powered by Facebook Comments