Hey Everyone!
Shortly after the launch of Papa's Cupcakeria, we started working on Papa's Pastaria. We are really excited because we have a bunch of cool stuff to show off in the coming weeks. This week though, we wanted to reveal the chefs and their uniforms. Being a pasta restaurant, we decided to go with slightly more formal attire for our chefs.
So without further ado, we present to you, Portallini's newest pasta pushers… Doan and Utah!!!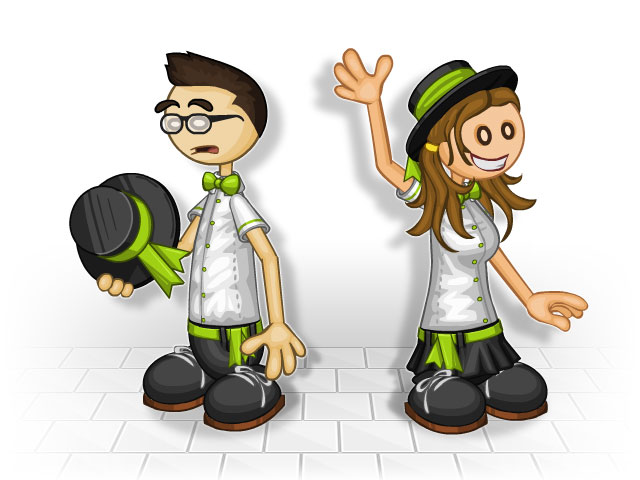 Stay tuned for more info on Papa's Pastaria!
Comments
Powered by Facebook Comments