Good Daddy 2
Travel with your son through various locations and solve all those 36 challenging levels! Play Now!
Tiny Dangerous Dungeons
Guide Timmy through many dangers in his search for treasure. Run, jump, throw daggers, collect new items and hidden tools and gain new skills to help you on your quest!
Play Now!
High Sky
You control three characters, each with their own special skills. You need to find all parts of the aircraft and collect at least 80 molecules. Play Now!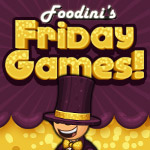 Comments
Powered by Facebook Comments