Truck Monsters
Monster Truck racing with a difference – you are the monster, and you like to break things!
Race loads of different creatures over 4 different worlds, each increasing in difficulty. Play Now!
Tesla: War of Currents
Tesla vs Edison, keep your team alive and blast your way through each level. Upgrade your squad, unlock hidden units, and take Edison's inventions down!
Play Now!
Above Average Guy
Someone blasted through your roof, flew you to Japan and the next thing you know, you're competing in a Japanese game show. Solve your way through 43 puzzles and prove you have what it takes to be above average! Play Now!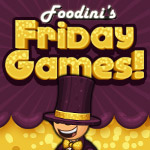 Comments
Powered by Facebook Comments