Hey Everyone!
Today we are going to show off some major improvements we are making to the shop and inventory screens.
The first improvement can be found when you go shopping. In previous games, you were forced to flip through tons of pages to get to a certain item. For furniture, it was also difficult to quickly decipher what you already owned.
Now you can use filters to make shopping quicker and more enjoyable. You will be able to turn off all the items you already own and vice versa . On top of that, you can quickly view just the items of a particular theme. So now, if its Christmas time, you can quickly find all the Christmas furniture you don't own yet.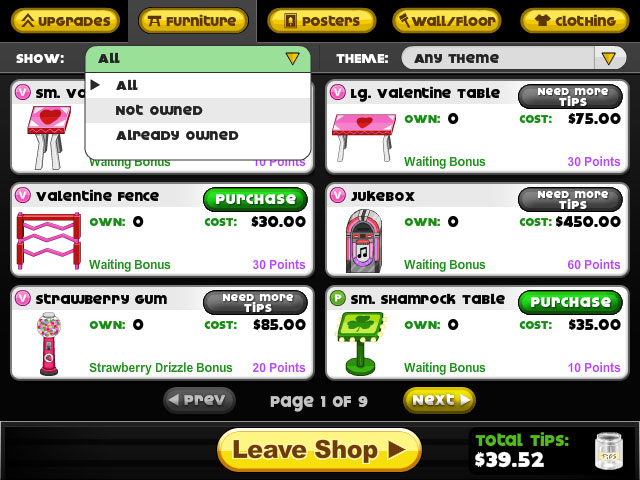 Once you have purchase some furniture, you'll probably want to go and decorate your lobby. We have added two new ways to sort your inventory, either by newest to oldest or by holiday. When you sort by holiday, it will start with the current holiday and work its way forward from there.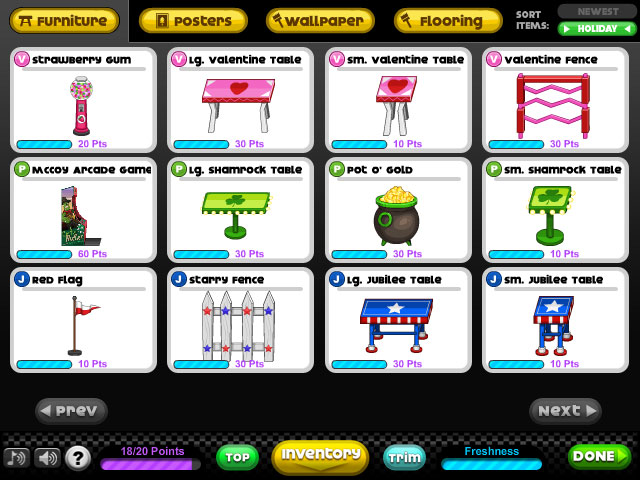 When shopping for clothing, you'll have two ways of filtering the shop. You can, for example, filter it to view only the shirts in the shop.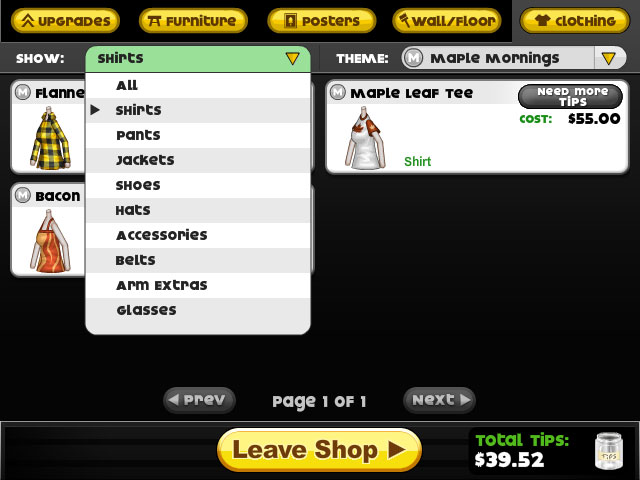 Then, you can narrow your search down even more by viewing just the available shirts for a specific theme. A Theme like…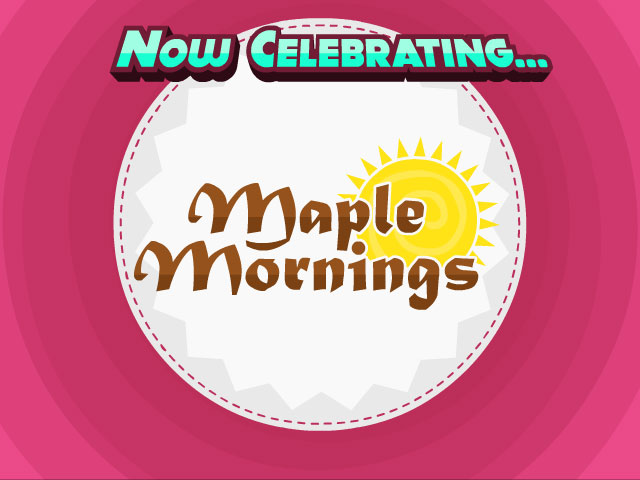 Given Powder Point's close proximity to Maple Mountain, it seems fitting that they would also partake in the month long festival of Maple Mornings.
That is all for today's Sneak Peek, check back soon for more previews of Papa's Donuteria!
Comments
Powered by Facebook Comments