Hey Everyone!
We have finished most of the work for Papa's Wingeria HD! We are now in the final testing and approval stages. It's still uncertain when the app will launch, but we will let you know as soon as a date is finalized.
For this weeks sneak peek, the new and improved character customization will make it's tablet debut in Papa's Wingeria HD! Tons of hairstyles, adjustments, and streamlined controls will make for some seriously unique chefs and servers!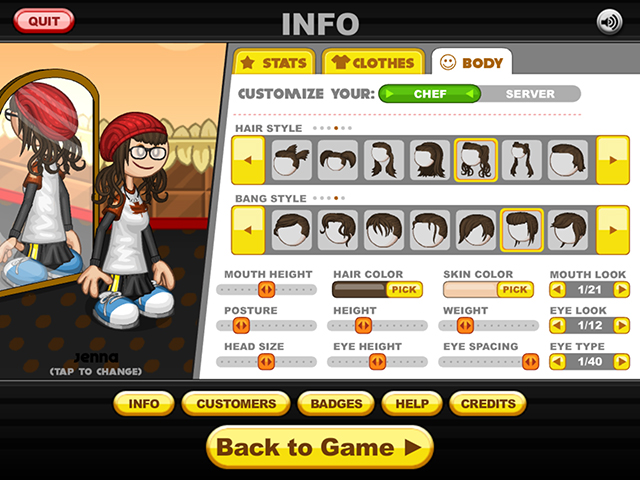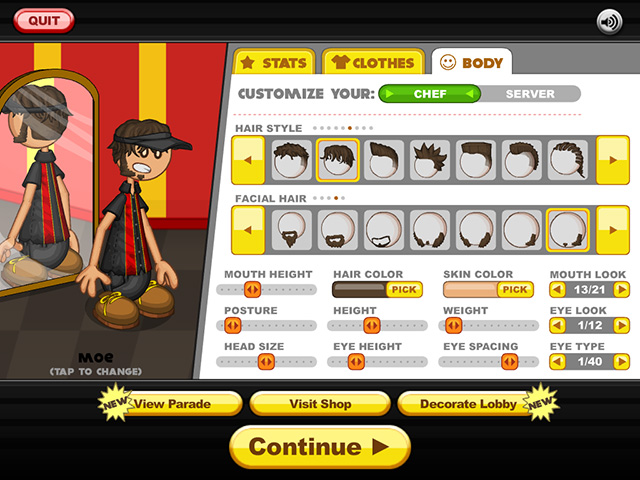 Stay tuned for more news and information in the following weeks as we work away on Papa's Wingeria HD!
Comments
Powered by Facebook Comments