Epic Boss Fighter 2
After our hero Blast conquered 10 bosses from his previous encounter, another wave of epic bosses came down to earth to cause chaos and destruction. This time these bosses doubled their numbers and are way bigger and badder! Play Now!
Awesome Conquest
The reds have taken over our land – build up your army and take it back! Incrementally develop your city. Build up your mining capability, earn more cash, build temples and build up your military to go into battle.
Play Now!
Mourn
Welcome to the very strange world, where your main goal is to find the way to escape. Play Now!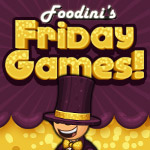 Comments
Powered by Facebook Comments