Hey Everyone!!!!
Today is the big day! Papa Louie 3: When Sundaes Attack is here!!!
Papa Louie 3 is the third installment of this wildly popular platformer series. This time, you will be exploring the Land of Munchmore's sweeter side. Just don't let the candy fool you, it's dangerous out there! It's up to Captain Cori to rescue Papa Louie and the rest of the customers from Radley Madish, Luau LePunch, and an endless army of slimy Sundaesauruses!
This game is jam-packed with fun!
Over 9 expansive lands to explore
Brand new underwater worlds to explore
28 playable customers to unlock
19 customers making their platforming debut
3 new and 3 returning customer skills to master
6 unique challenges in each level
Use coins to buy new outfits for your customers
over 36 brand new baddies
48 unique badges to earn while you play
2 epic boss battles
Free to play online!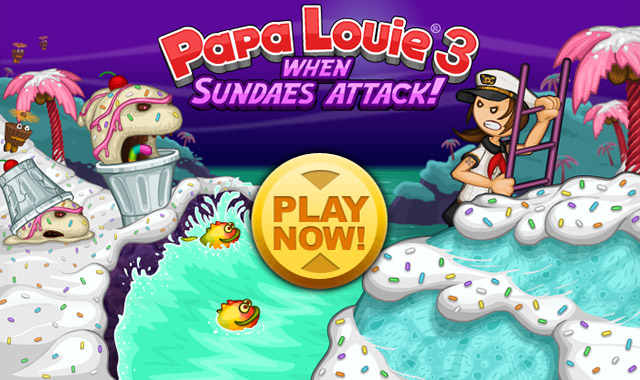 Comments
Powered by Facebook Comments