Hey Everyone!
This week we have some pictures of the new and improved Build Station in Papa's Cupcakeria HD!
Once you have pulled out the cupcakes from the oven, you will head over to the first part of the Build Station.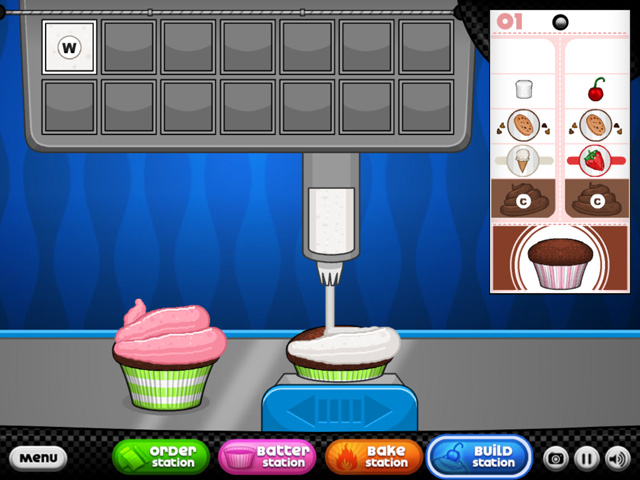 Here you will frost each cupcake with the correct frosting. You will notice that we incorporated a a dragging button on the cupcake to better explain what needs to be done.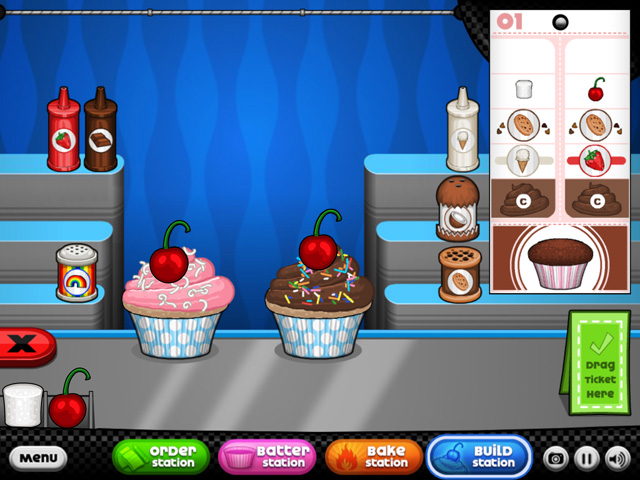 After both cupcakes are frosted, the toppings will arrive. We have completely redesigned this section with open space above the cupcakes for the normal "HD" topping mechanics. Shakers and syrups will be on the left and right side of the cupcakes, while all the drop-able toppings will be on a tray below the cupcakes.
Stay tuned for more sneak peeks of Papa's Cupcakeria HD!
Comments
Powered by Facebook Comments