CDrone Survival
Your spaceship is under attack by endless waves of gunners. Dodge, shoot, and survive in CDrone Survival.
Play Now!
Awesome Happy Heroes
The heroes save the people and then the people are happy. The people pay the heroes and then the heroes are happy. EVERYBODY IS HAPPY! Except for the villains, of course. Play Now!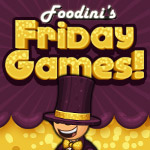 Comments
Powered by Facebook Comments