Hey Everyone!
Can you believe that Papa's Taco Mia HD will have Specials, Stickers, and Holidays. All of those additions are going to make this game totally amazing…
but wait… THERE'S MORE!!! 
On top of all that, we will also be including a fourth station into the mix… The Chip Station!!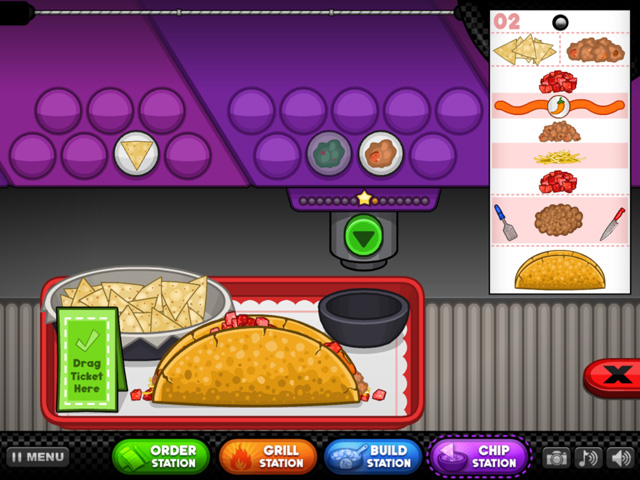 Along with a giant, made-to-order taco, your customers will also be able to order a variety of Tortilla Chips and a Dips. After you have built your customer's Taco, you will head over to the Chip Station. Both the Chip and the Dip dispensers have a timed meter above their pour buttons. Once you have chosen the correct chip or dip, the meter will light up and move left and right. To pour the perfect amount, you'll want to press the button right when the center star lights up.
Stay tuned for more Sneak Peeks of Papa's Taco Mia HD!
Comments
Powered by Facebook Comments