Quest for Pancake
Manuel is hungry for some pancakes. Unfortunately, the pancake machine at the local pancake house is broken. Help Manuel get his pancakes! Play Now!
Longcat Journey
Chase the fishy rewards through a cartoon world of platform obstacles, growing with every bite, in the cutest and weirdest cat game on the web.
Play Now!
Max Savior
Max and his girlfriend were robbed by aliens. Help him find his girlfriend aboard the spaceship, and get back home! Play Now!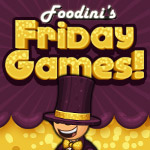 Comments
Powered by Facebook Comments