Heya Folks!
FORTY SEVEN THOUSAND FOUR HUNDRED AND SEVENTY ONE… That's a lot of entries!
Wait…
…That's the most entries EVER!!!!! Imagine if I gathered up all of this year's entries together in one area. I'd call it something like ahhh… Customertown… No, NEW KINGSLEYBURG! Yeah, I could be mayor… if they elect… of course they would elect me!! Hmm, there would need to be enough affordable housing… oh, and all proper infrastructure…
Oops sorry about that… Either way, with that size population, New Kingsleyburg would be a respectfully-sized suburb somewhere in the Midwest!
Thank you all for submitting some of the classiest customers yet! Also thank you for doing the majority of my job by casting over 2,400,000 votes, and finding the best of the best!
So let's get this party started with… Frostfield Division… Round 1… VOTE!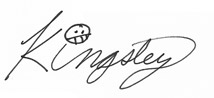 Kingsley's Customerpalooza 2016: Frostfield Division: Round 1:
Ryan by InstantNoodles   –VS–     Justin by Jean Souza
Emmeline by JustWannaWin      –VS–     Sabrina by Kitten
You decide who moves forward to the Division Semi-Finals and closer to winning the Customerpalooza!
Ryan (2,597 votes)
Justin (2,722 votes)

Loading ...

Emmeline (3,633 votes)
Sabrina (1,671 votes)

Loading ...
Comments
Powered by Facebook Comments