Hero Agency
Your father was a great adventurer, but as his son you do not possess the same skill or fortitude. Take your father's inheritance and build up a hero agency to keep adventuring in the family! Play Now!
Mini Golf: Hole in One Club
Are your putt-putt skills on par? Should your name be on the ball of fame with your excellent aiming skills? Join the hole in one club and get down on the grassy plains of this fun mini-golf game now! Play Now!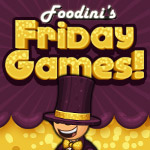 Comments
Powered by Facebook Comments