Hey Everyone,
This year marks the 10th anniversary of Papa Louie and his many loyal customers. To celebrate this monumental achievement, our goal was to launch two new Gamerias this year. The first would be Papa's Bakeria while the second would be the long awaited Papa's Sushiria. However, as the year progressed, and several apps later, we were a bit worried that we wouldn't have enough time to get Papa's Sushiria out by the end of the year. But as soon as Slider Scouts launched, we went into overdrive to develop Papa's Sushiria. Days, nights, weekends, it didn't matter… we needed to get this game completed in 2016.  On top of that, this was the most daunting of all Gameria's to make (hence us putting it off for so many years). But we have some very awesome news for all our fans….
Papa's Sushiria will be launching on Tuesday, December 13th, 2016!!!!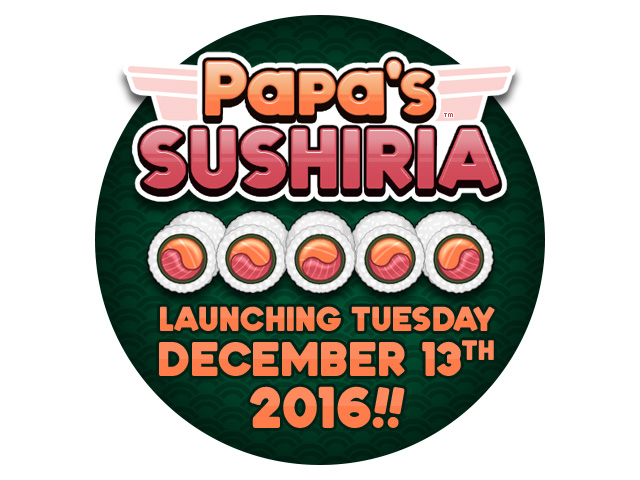 Think of it as an early Christmas gift from your old pals, Matt and Tony!
Comments
Powered by Facebook Comments