Hey Everyone!
For this week's Sneak Peek we wanted to show off the final station in Papa's Taco Mia To Go, the Chip Station!
After you have put all the correct toppings on your customers taco, you will head over the the Chip Station. You will first be asked to choose the type of chip they ordered.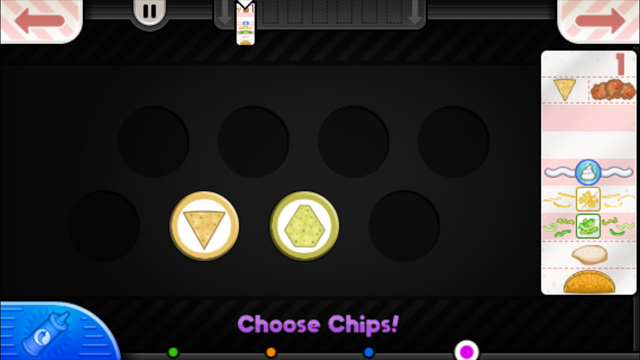 After that, the chip machine will lower down, and you will click the pour button to fill up the chip basket. Time the pour just right for a better score and some bonus coins!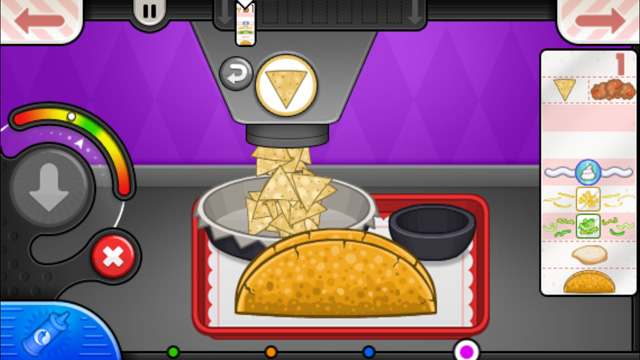 You will then do the same steps for the dip. Once the correct dip is poured, you will simply drag the ticket to the green ticket holder to complete the order.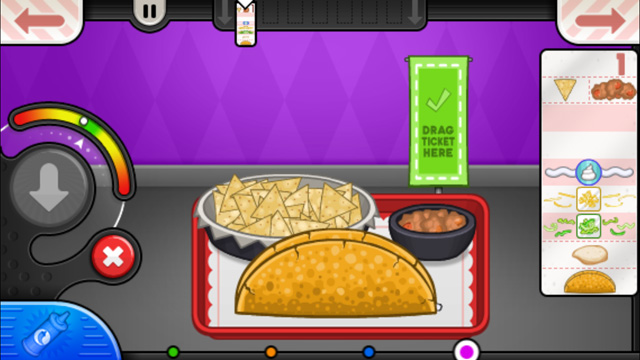 Finally, your customer can enjoy a perfectly crafted taco meal to go!
Stay tuned for more Sneak Peeks of Papa's Taco Mia To Go!
Comments
Powered by Facebook Comments