Civilizations Wars: Homecoming
Lead your people to find their way home in this epic fast thinking strategy game. Choose one of three races and lead your people through a land of Giant monsters and hostile tribes. Defeat opposing tribes in each battle and reach the ship that will bring your people home. Play Now!
Paladog
(Classic) The Undead have risen and the fate of the nation seemed grim. At the very moment everyone was about to give up hope, one paladin arose from the dark to fight back for the peace of the critterland…. His name…. was… Paladog. Play Now!
Double Edged
(Classic) Double Edged is a two player Beat-em-Up game. Battle enemies, gather weapons, and defeat mythical bosses as you travel through 12 challenging levels. Play Now!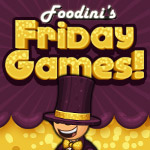 Comments
Powered by Facebook Comments