Wigman Big Run
Run, jump, fly, eat food, gain weight and crush everything on your path. Travel through the world to find a biggest fridge. Here you can find many upgrades , bonuses and FUN! Play Now!
Mimelet
Navigate your way to the end of each level with the help of Mimelet's unique ability to steal elemental powers from the enemies around him. Each elemental power allows Mimelet to reach new areas in this 8-bit puzzle platformer.
Play Now!
Simple Motions 2
Guide these one-eyed creatures to collect all the stars and reach the red flag to complete the level. Place the available tools on the playing field that will affect the movement and properties of the creatures. Play Now!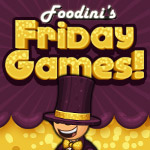 Comments
Powered by Facebook Comments