Hey Everyone!
This week we wanted to talk a little about a feature coming to Papa's Pizzeria for the first time… Specials!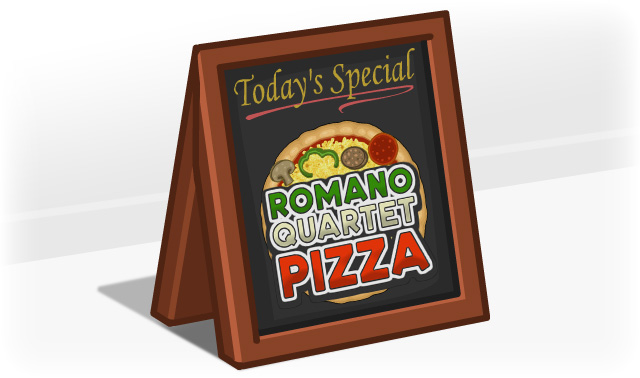 Specials were first introduced in Papa's Cheeseria. But from the very beginning, we couldn't help but think of all the possibilities we could have with specials in Papa's Pizzeria. The example above was based off of the Papa's Cook Book recipe of the same name, the Romano Quartet Pizza.
We had such a fun time coming up with specials that range from the traditional like "The Works", to the regional favorites like "Fugazza Con Jamón", and brand new ones that we haven't seen anywhere… yet.
Stay tuned for more sneak peeks of Papa's Pizzeria HD!
Comments
Powered by Facebook Comments