Hey Everyone!
This week we have a bonus sneak peek for you… The Cut Station!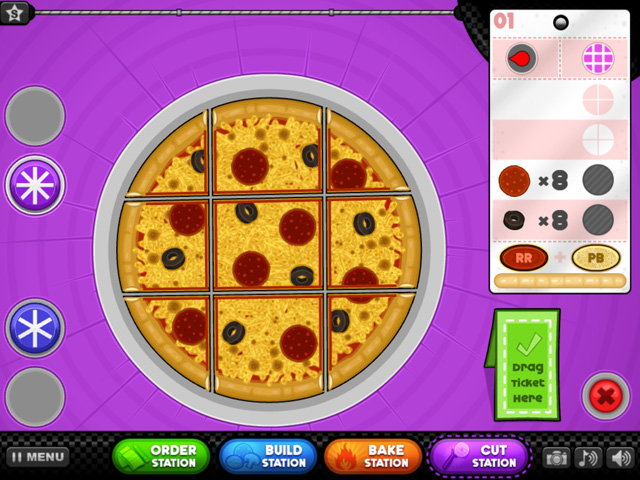 Once you have built and baked the perfect pizza for your customer, you will head over to the Cut Station. Here you will cut your pizza up into the correct amount of slices depending on what your customer has specified. Pizzas can be cut into 4, 6, 8, or 9 slices. Each type of cut has an optional guide that you can buy in the shop with your well-earned tips.
Stay tuned for more sneak peeks of Papa's Pizzeria HD!
Comments
Powered by Facebook Comments