THIS IS IT!!!
Here we are at the Championship Finals for Kingsley's Customerpalooza 2015. Steven from the Neapolitown Division will be squaring off against Angela from the Cookie Cavern Division. Their battle will rage on for days, and when the smoke clears and the votes are counted, we will have the newest Customerpalooza Champion who will go on to become a customer in Papa's next restaurant!
Let's also give a round of applause for the runner-ups, Colette by PandabooGames and Nina by Nina!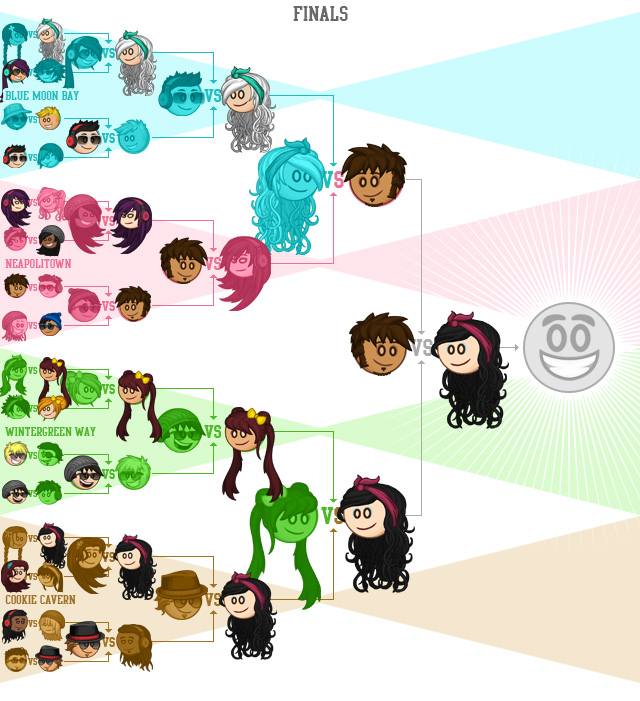 Kingsley's Customerpalooza 2015: Finals:
Steven by Kiki    –VS–     Angela by Angela
Who will be the Customerpalooza Champion???
Willow (6,840 votes)
Utah (3,500 votes)

Loading ...

Comments
Powered by Facebook Comments