Hey Everyone!
Welcome back to another sneak peek of Papa Louie Pals! This week we will be showing off the Mouth and Eye Sections. Let's check out the

Mouth Section first.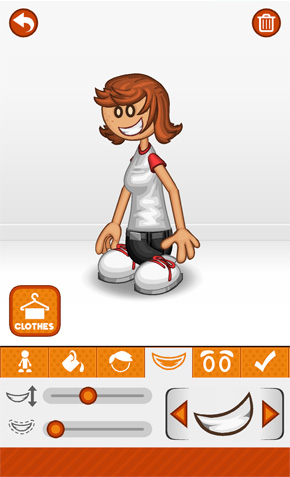 This section is rather simple and has no subsections to worry about. You can change your Pal's mouth location with the 

 location slider. You can also change your Pal's mouth size with the 

size slider. Then on the right hand side of the screen you can flip through various 

 mouth expressions.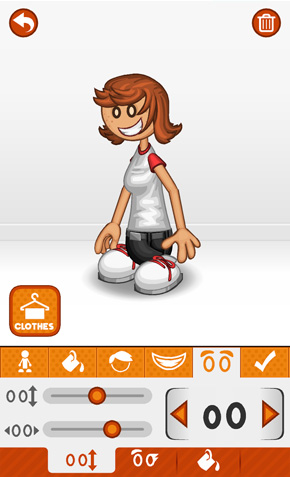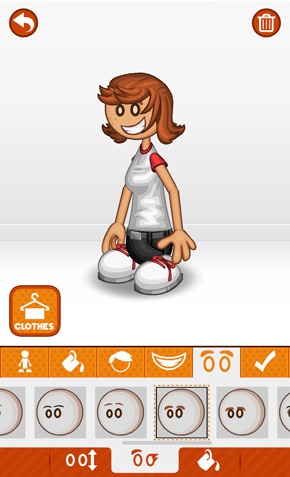 Now that we are done with the mouth, we can head over the the 

Eye Section. This station has three subsections,

 Position, Style, and Color. The Position subsection is very similar to the Mouth Section, with sliders for 

eye position and 

 eye spacing. You can also flip through various 

eye expressions. In the Style subsection, you can add eyebrows and eye shadow.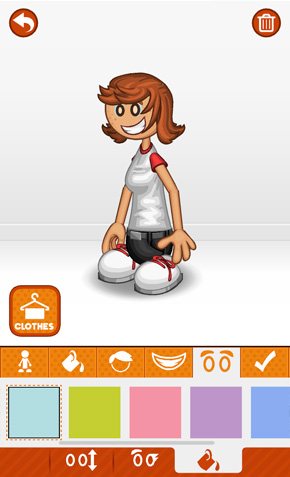 Finally, the Color subsection lets you add a splash of color around your Pal's eyes.
That's it for this week's preview, stay tuned for more sneak peeks of Papa Louie Pals!
Comments
Powered by Facebook Comments