Hey Everyone!
Welcome back to another sneak peek of Papa Louie Pals! This week we will be introducing the scene's Props and Wardrobe sections.
In each scene that you create, you will be able to place Props in your Pals hands to help tell your story. To do this, first you will select the Pal that you want to give a prop to by clicking on them.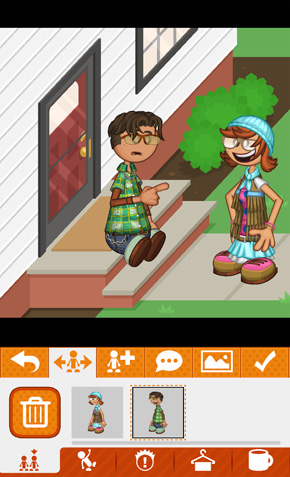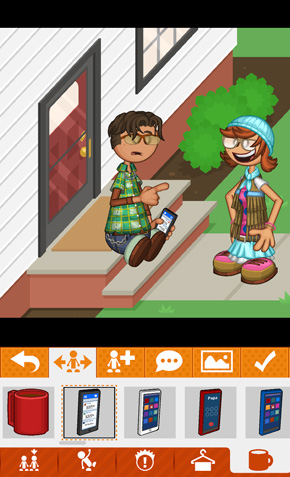 Then you will click on the 

Prop Button to view a long list of props that you can choose from.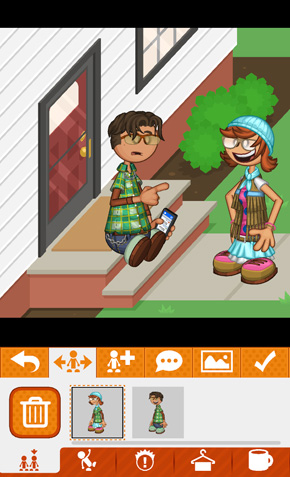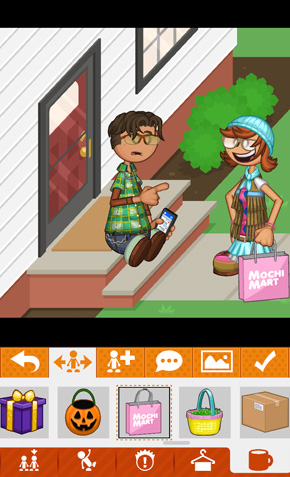 You can also change your Pals clothing within the scene. To do this, just click on the 

Wardrobe Button to access your Pal's available clothing.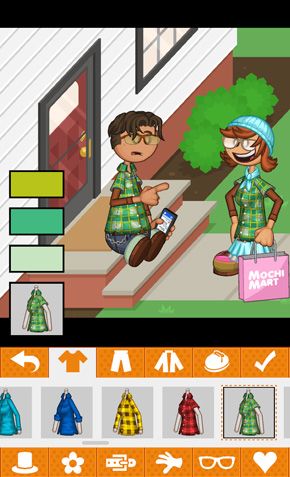 These clothes will only be changed in the current scene, and will not override your Pal's preferred outfit in other scenes you have created.
That's it for this week's preview, stay tuned for more sneak peeks of Papa Louie Pals!
Comments
Powered by Facebook Comments