Hey Everyone!
As you all know, Papa's Scooperia will be playable for free on our website, www.flipline.com.
However, we will also be releasing two app versions of the game! Papa's Scooperia HD will be for iPad, Amazon Fire tablets, and Android tablets while Papa's Scooperia To Go will be for iPhone and Android phones.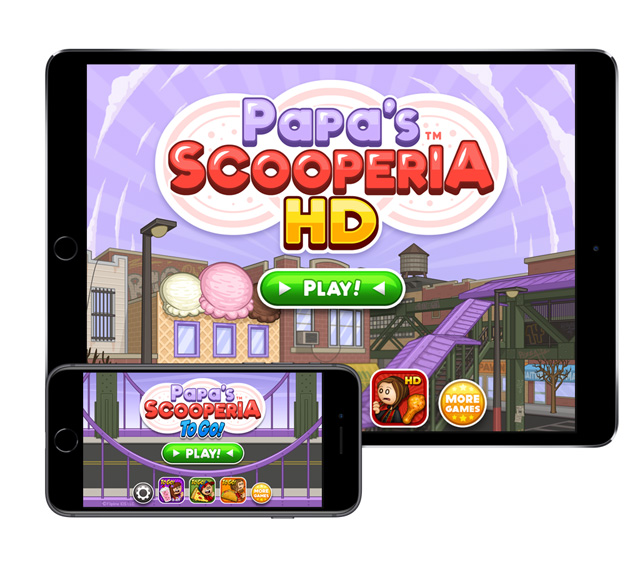 That's three versions of Papa's Scooperia and three reasons why this Gameria is taking an exceptionally long time to make.
Stay tuned for more sneak peeks of Papa's Scooperia!
Comments
Powered by Facebook Comments