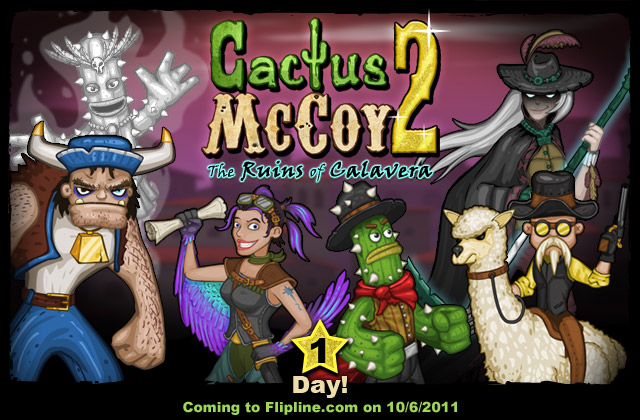 Only one day left until Cactus McCoy 2: The Ruins of Calavera!
The last character to reveal is the mysterious Malana Mire. She runs a large crime syndicate south of the border and is a devout student of the dark arts. Over time, Malana has learned of the secret riches of Calavera. This leads her to abduct Ella Windstorm, who can break the seal to Calavera's most prized and powerful treasure, the Serpent Blade.
You would think we crammed enough into this game with 60 badges, 75 weapons to master, 60 unique challenges, 3 boss battles, 60 secret treasures, and tons of new Enemigos. However, we still had room for a few extra additions like more stats and the new Arsenal.
In addition to the original 5 stats to upgrade, Cactus McCoy 2 now adds four more stats including Health, Defense, Launching, and Thrusting. You will also be able to spend your hard-earned coins in the all new Arsenal, where you can buy weapons that can be equipped and used at the start of each level. Long gone are the days of jumping into a level empty-handed!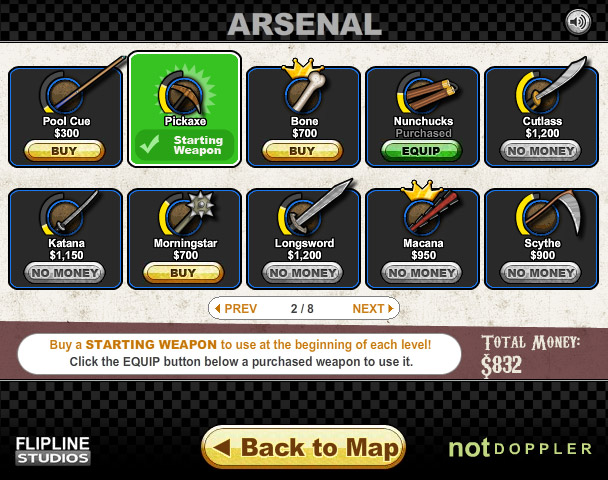 Comments
Powered by Facebook Comments