Water Mania
You are the best firefighter in town, unfortunately, that town is burning! Put out all the fires on each level and save your friends.Play Now!
Lumber John
The forest has become overrun by monsters and the beautiful songstress needs your help! Take up your axe and save the day as Lumber John, a lumberjack with nothing to fear.
Play Now!
Virus Wars
Take control of all the viruses, using their unique ability to inject DNA-code directly into living cells. Play Now!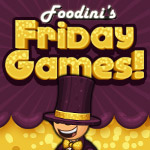 Comments
Powered by Facebook Comments