Hey Everyone!
It's that time of the year again! Work has begun on the next Gameria here at Flipline Studios, so that means it's time for Papa's Next Chef 2014!
As some of you may know, the Papa's Next Chef tournament is a yearly challenge where you, the fans, get to choose who will be working at Papa's next restaurant! We will be showcasing 2 battles each week, one for the guys position and one for the girls position. The winners of each week move on to the next round and one step closer to becoming Papa's Next Chefs!
This year we have the Mango Division, the Sugarplum Division, the Keylime Division, and the Dreamsicle Division. Let's get this party started!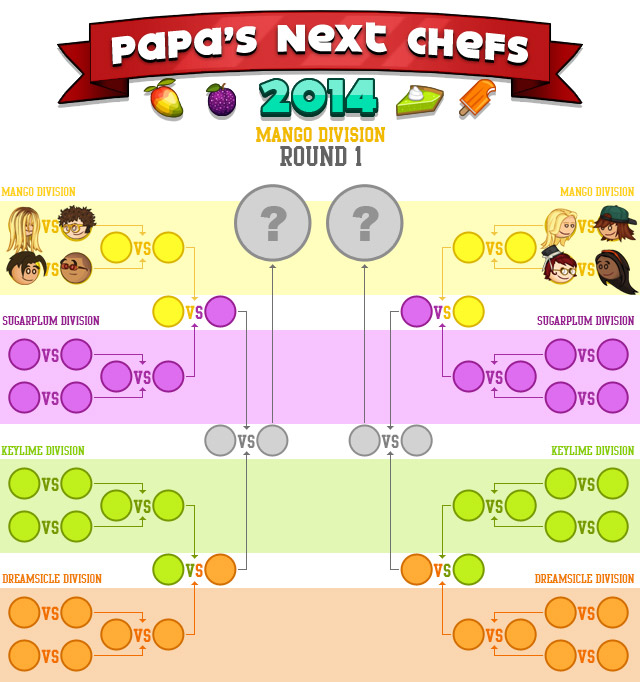 Papa's Next Chefs: Mango Division Round 1: Gremmie vs Timm and Sue vs Scooter.
You decide who moves on to the Division Finals and closer to becoming Papa's Next Chefs!
Gremmie (1,950 votes)
Timm (4,777 votes)

Loading ...

Sue (2,131 votes)
Scooter (4,644 votes)

Loading ...
Comments
Powered by Facebook Comments