Rescuenator
Use ambulances, helicopters, cars, and save the world one worker at a time. Save everyone and become the rescuenator! Play Now!
One Button Vania
Explore a vast Metroidvania world, fight huge bosses, find items and gain level! All done with only ONE button.
Play Now!
Fragile Fauna
Collect all the marbles while avoiding the animals spawning in waves of increasing intensity! Play Now!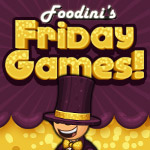 Comments
Powered by Facebook Comments