Hey Everyone!!!
Today is a very big, and very important Sneak Peek! For Papa's Cheeseria we wanted to introduce something completely new to the series that would pack even more fun and excitement into every workday.
As you're working at the Cheeseria, a customer will sometimes come in to the restaurant with a special golden envelope in their hand. Here you can see Roy has brought something special with him: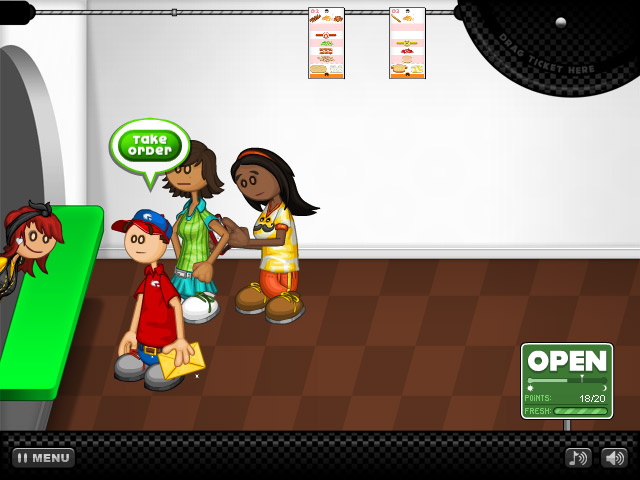 These customers with envelopes have a brand-new item called a Special Recipe that you can earn! They will be more picky about grading their order (like a Closer), but if you do a good job on their food they'll open the golden envelope and present you with a new Special Recipe card! Here you can see Scarlett has prepared an amazing sandwich and earned the "Bird Buster" Special.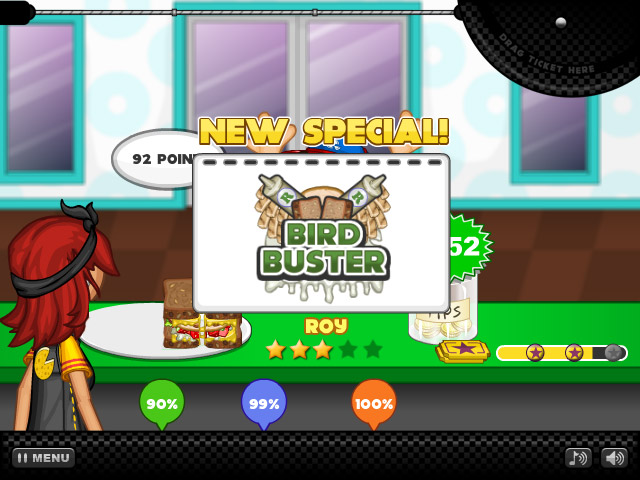 Each day you can choose what "Today's Special" will be in the Cheeseria, and you can choose any of the Specials that you've unlocked to be the Special for that day. You'll be able to earn many more Special Recipes as you play through the game, which will all go into a new Cookbook where you can browse through all of the Specials you've earned so far.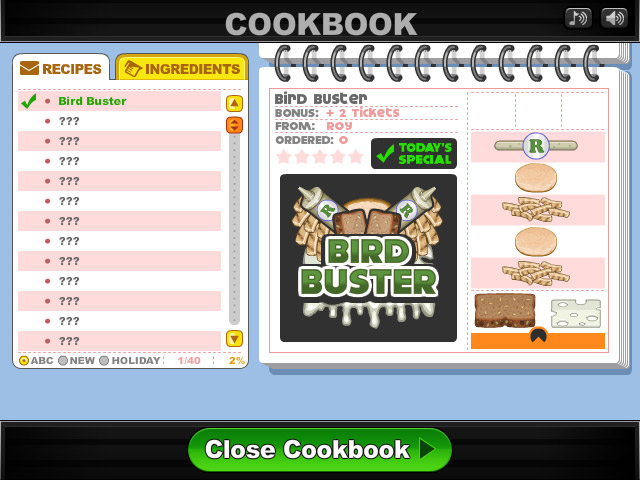 When you click on one of your Specials, you can see all of the ingredients to make the Special. You can also see a spot marked "Bonus" — that's right, you can earn a bonus for serving a Special correctly! Each Special has a different Bonus that you can earn by serving, so you may want to make the "Bird Buster" Today's Special if you're looking to earn more Mini-Game Tickets, and other Specials will have other bonuses for things like tips, points, and Customer Stars. The Cookbook also has a section to see the ingredients you've unlocked!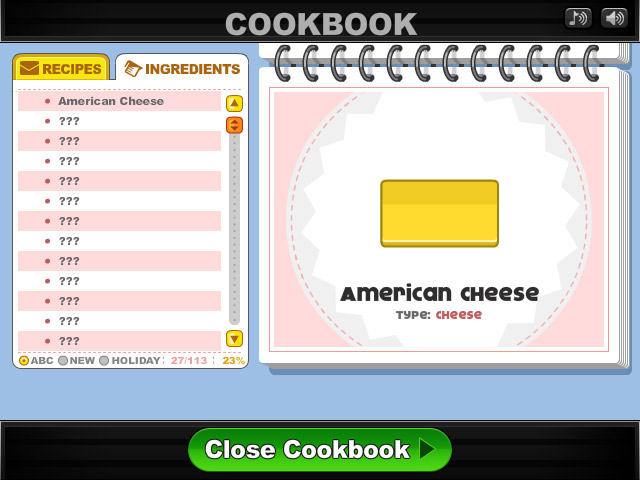 When you choose one of your Specials to be "Today's Special", customers may decide to order that Special instead of their usual order (especially if it has some of their favorite ingredients). Here you can see Rita is ordering today's "Bird Buster" special!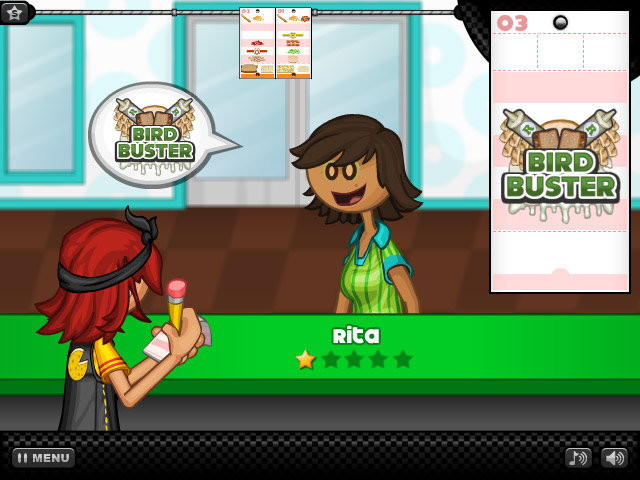 If you build the order well, you'll earn the Bonus from Today's Special and will also earn a Star on the Special for serving it correctly. If you earn five Special Stars, you'll master that Special and it will be marked with a star icon in your Cookbook. You may even earn a surprise for mastering a Special!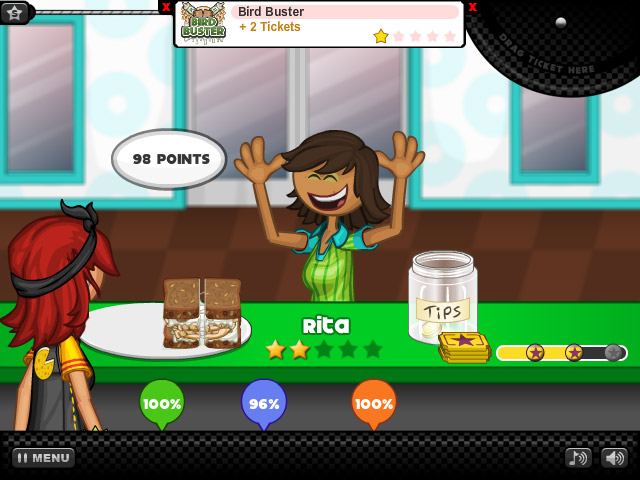 This new addition of "Today's Special" will give players an extra layer of challenge and fun on top of the classic Gameria gameplay, with some awesome rewards for serving Specials. We're having a blast with Specials as we're building and testing parts of the game, and can't wait for everyone to try them out too!

Oh, and Rita's plate does look a bit empty with only a sandwich on it… we'll talk about some other foods you'll be serving with the sandwich in a future Sneak Peek!
Comments
Powered by Facebook Comments