Mr. Spilbox 2
Replicate and stack the boxes to reach your goal! Mr. Splibox 2 lets you create, bounce, and launch squares. You can come up with new ways to travel through each level. Use catapults to blast across gaps, and don't let the smoking boss stop you! Play Now!
Pintown
Welcome to Pintown. Precicely drop the town folk to gather clouds and points on their way home.
Play Now!
Ruthless Pandas
You are an ex-space pirate, liberated to fight for the Planet of Pandas against Bears and return stolen sacred crystals. Upgrade your ship, crush all bosses in 4 different locations and meet your destiny! Play Now!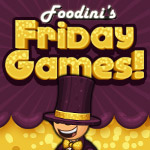 Comments
Powered by Facebook Comments