Hey Everyone!
For this week's Sneak Peek we wanted to show how the Grill Station has been updated for Papa's Taco Mia To Go!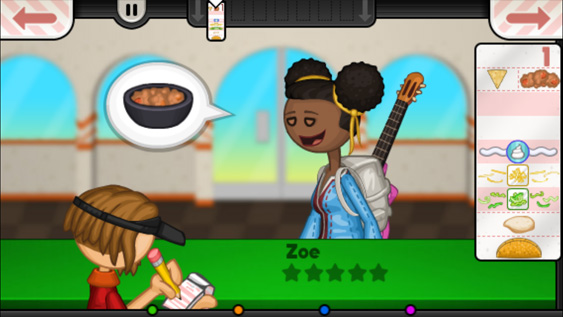 First you will need to take your customer's order in the Lobby. Then you will head over the the Grill Station.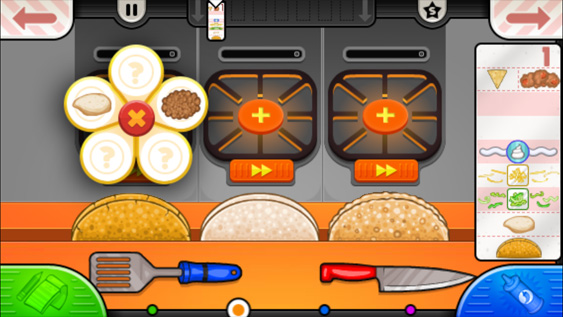 In the Grill Station you will have 3 Burners, each with a "plus" button in the center. When you click on that button, you will be able to choose the proper meat to cook. We will be cooking chicken.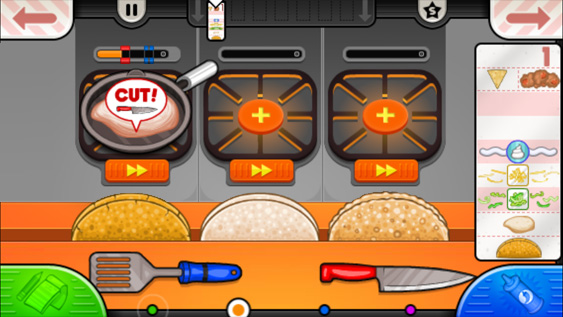 A pan will then appear with the correct meat. The meter above the pan will display the cook time and any designated actions you might need to do while it cooks. The red bracket on the meter lets you know when it's time to cut the meat.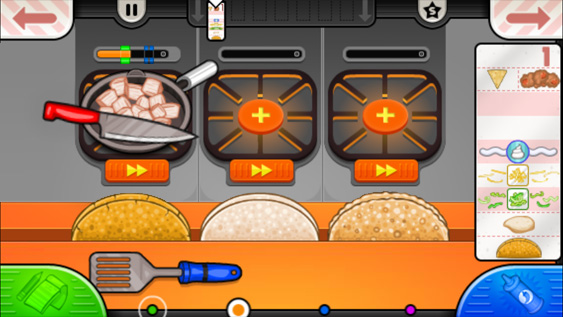 Simply drag the knife to the pan to cut the chicken.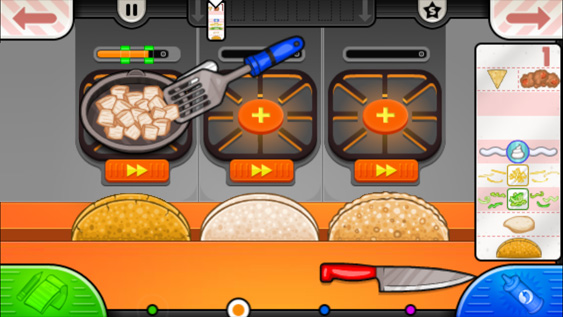 The blue bracket lets you know when to flip the meat. This time, just drag the spatula to the pan to flip the chicken. When the meter reaches the circle at the end, the meat is thoroughly cooked. Once that happens, just drag the pan to the correct shell to fill it up and send it to the Build Station!
Stay tuned for more Sneak Peeks of Papa's Taco Mia To Go!
Comments
Powered by Facebook Comments