Midnight Hunter
Join the Midnight Hunter adventure. Battle bats, witches, jumping pumpkins and more… Upgrade your abilities and weapons! Play Now!
Cursed Treasure Level Pack
(classic) A new Level pack for the popular tower defense game Cursed Treasure. Take on the role as the evil overlord of the orcs, demons and the undead and protect you gems from being stolen by the righteous heroes.
Play Now!
Final Ninja Zero
(classic) You play as Takeshi in his first mission as he infiltrates Food Pharma Corp. To make it out alive you will need to use all your Ninja abilities like shuriken throwing, grapple hook swinging, and invisibility. Play Now!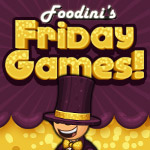 Comments
Powered by Facebook Comments